ALCANTARA EXO
---
Category
INTERIOR MARINE - OUTDOOR EXO
---
Applications
Outdoor, Marine
---
Parameters
Thickness: 1.3mm CO: ALCANTARA - 71± 3% Polyester, 29 ± 3% Polyurethane CO: Backing - 100% Polyester OR: Italy
---

EXO is ideal for outside use from motorcycle seats to yacht cushions. Thanks to its waterproof- transpirant membrane, the water could not peremate it while the vapour can be transpired in case of the humidity inside the sofa.
As an outdoor material, EXO has excellent performance on UV resistance to retain seats colors and prevent color fading.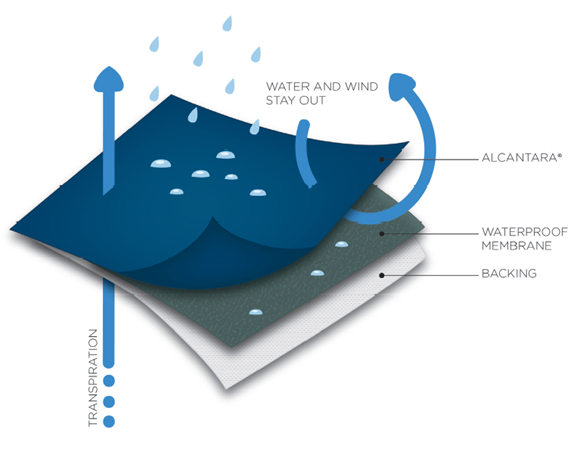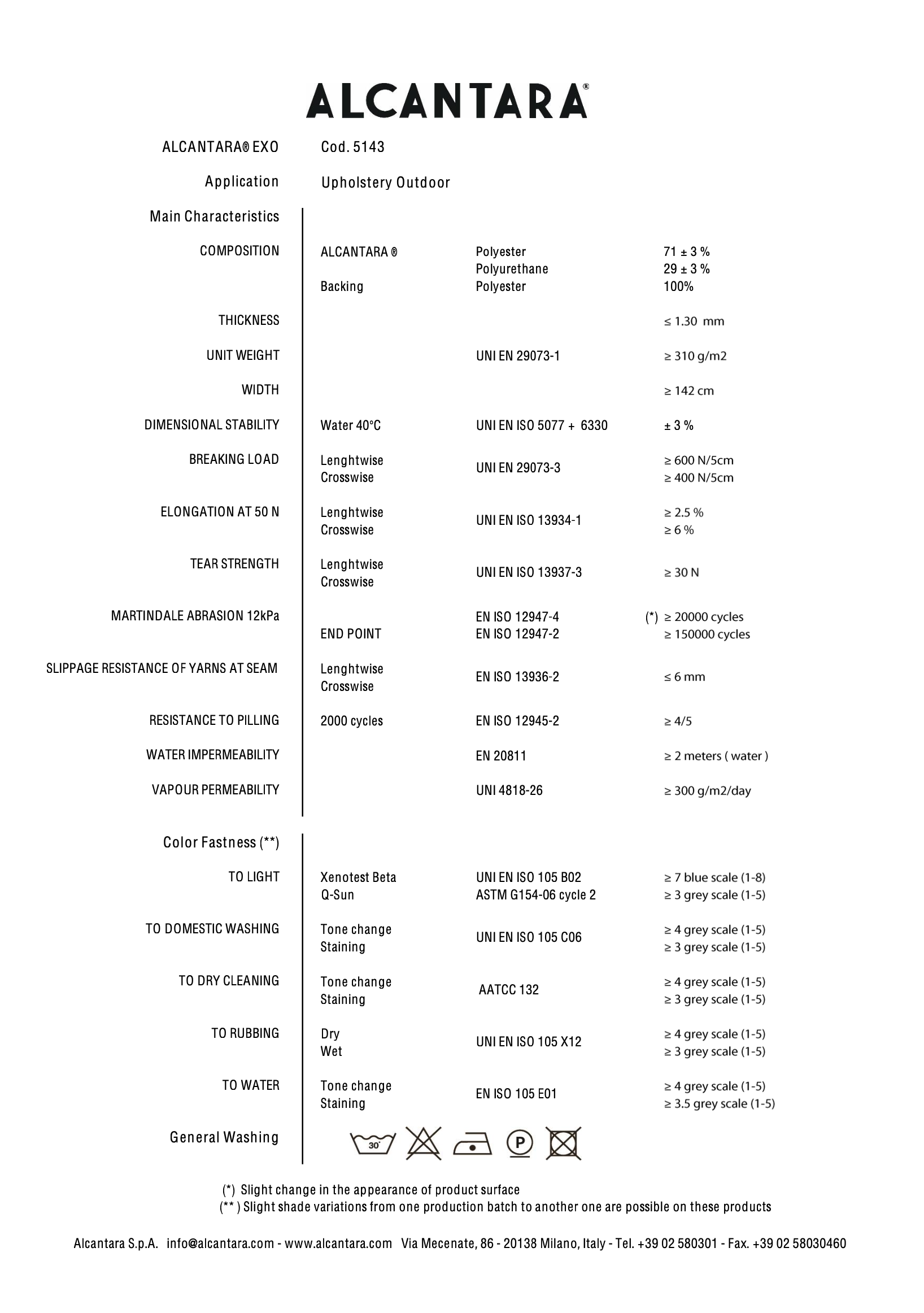 Message
Looking forward to communicating with you, a demand is the beginning of our understanding of you, but also the beginning of our establishment of cooperation.