DESSERTO
---
---
Applications
Furniture, Leather goods
---
Parameters
Weight: 540+/-10%g/㎡ Width: 140cm Thickness: 1.0mm (+/-10%) Backing: 50% Polyester, 50% Cotton
---

Desserto is a brand of vegan leather made from nopal cactus, a species of cactus native to Mexico.
The material is sustainable, cruelty-free, and environmentally friendly.
Desserto leather is soft, durable, and breathable, and can be used in a variety of applications,
such as fashion accessories, furniture, and automotive interiors.
It is also biodegradable and compostable, which makes it a more eco-friendly alternative to traditional leather,
which is made from animal hides and has a significant environmental impact.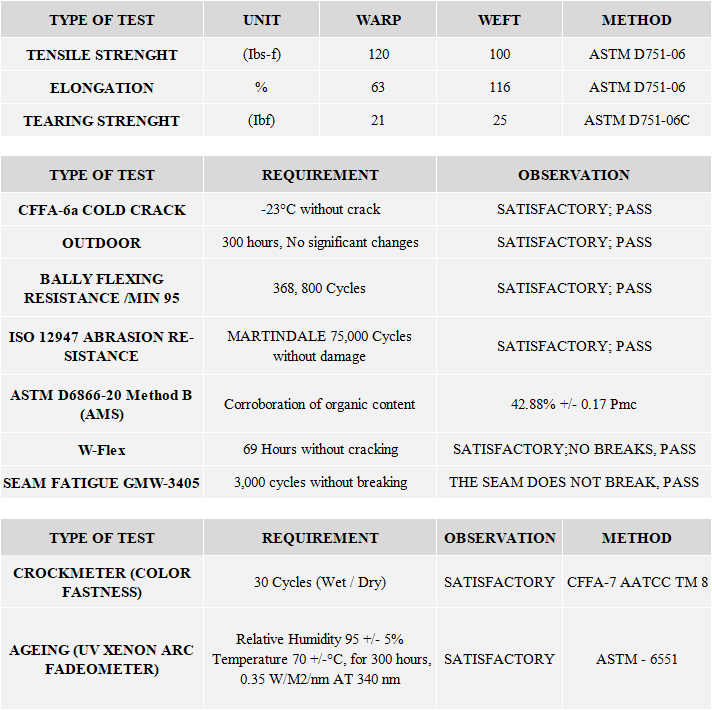 Message
Looking forward to communicating with you, a demand is the beginning of our understanding of you, but also the beginning of our establishment of cooperation.