PRIMALINEA
---
---
Applications
Furniture, Contract, Aviation, Marine
---
Parameters
Thickness: 1.1mm-1.3mm Average Size: 5.0 SQM Hides: European
---

This article is produced with patented innovative tanning and finishing treatment.
The leather, fully dyed through, is vacuum dried which conveys a smooth and flat appearance of great elegance capable of adding a flourish excitement, also thanks to the warm and full silky touch enhanced by the compactness of its structure.
With the new technology and patented treatment , 99.9% of bactierial and virused do not survive on the leather surface. While the leather keeps its original characteristics in terms of looking.
Under conditions of care of the finished product treated with this innovative treatment, it could gurantee almost the total killing of bacteria and viruses.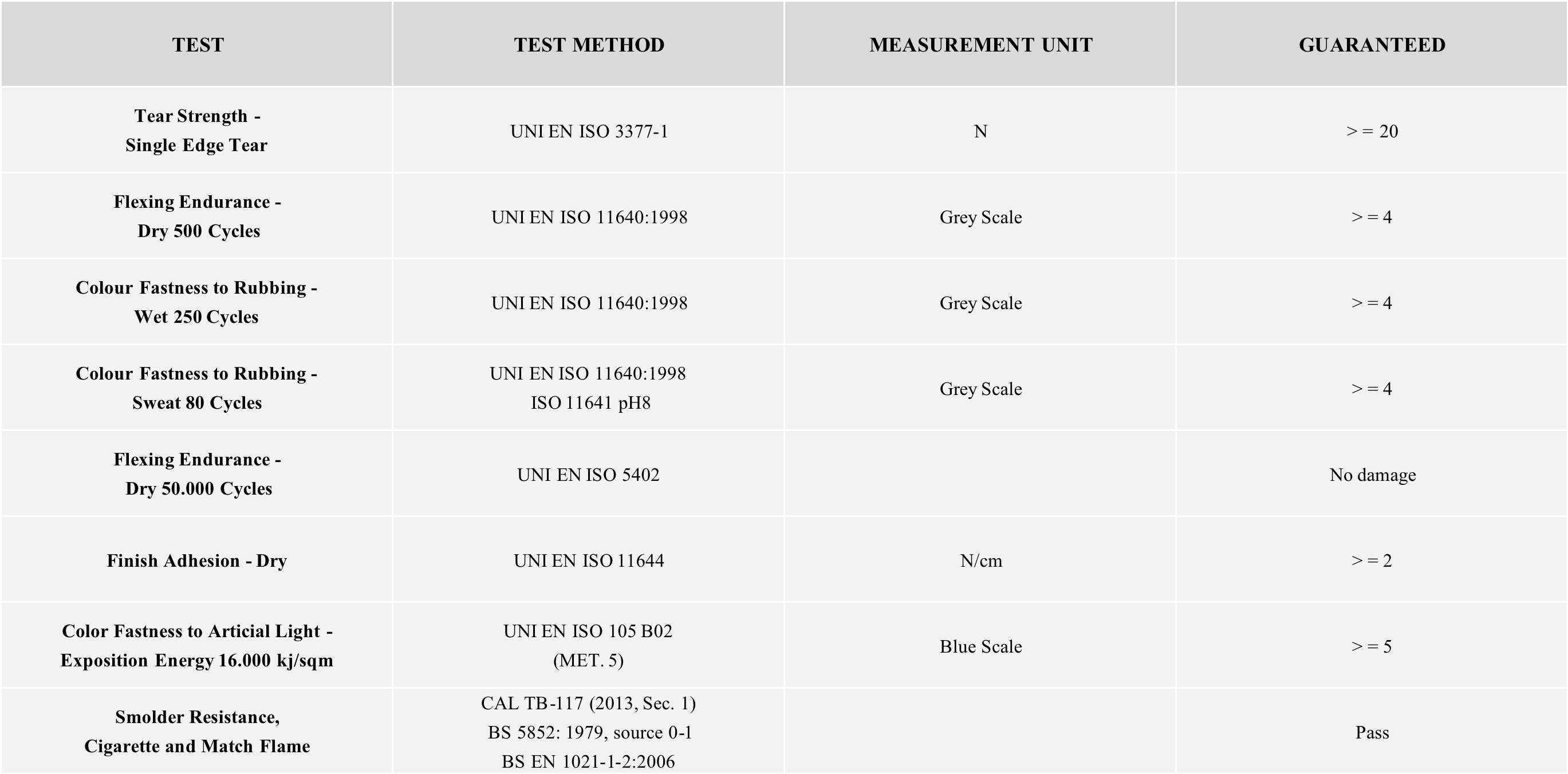 Message
Looking forward to communicating with you, a demand is the beginning of our understanding of you, but also the beginning of our establishment of cooperation.